My Mentor: David Tremayne
About David……..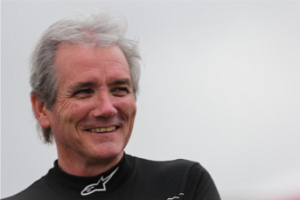 David Tremayne is an award-winning Journalist. He has attained numerous awards for his work, including the Guild of Motor Writers Journalist of the year on many occasions.
David has spent his career in motorsport journalism, his roles including executive editor of Motoring News, long-time Grand Prix correspondent for The Independent and The Independent on Sunday, and co-founder of GrandPrix+, the sport's first and fastest e-magazine. He has written over 50 books, including the award-winning Donald Campbell: The Man behind the Mask, a major biography of the speed king. He is a three-times winner of the Guild of Motoring Writers' 'Journalist of the Year' award. In August 2017 he averaged 275mph during a test run prior to challenging the 301mph UK land-speed record, walking away with just a cut knuckle after a crash at 250mph, and vowing to try again. He lives in Darlington, County Durham
How we met
I blame my father, Twitter and Natalie Pinkham!. My father sent a tweet to Sky Sports Formula1 (F1) reporter Natalie Pinkham, he asked her if we could say hello to the SkyF1 team whilst at the grand Prix in Abu Dhabi in 2016 – she said yes!. Natalie perhaps went beyond the call of duty and invited us into the paddocks after the race, it was here she introduced me to many people including David, he enquired about what I was up to and explained I had started a course in Sports Journalism at University. We spent about 15 minutes talking, at the end he very kindly offered to mentor me through University.
I have always thought that David's time would be valuable, as such I vowed to only ask for David's advice or support when I really needed it, he has always been there. He has opened doors that even in a 100kg power wheelchair I could not break down, I always say thank you and he says no problem it was nothing. However, David's nothing is my something.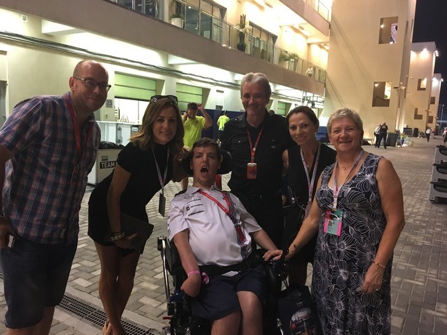 The Paddocks Abu Dhabi Grand Prix 2016. L-R
Martin Godber
Natalie Pinkham
David Tremayne
Assistant
Carmen Larbalestier (Mother of Lewis Hamilton)